We're officially 1.5 months away. 45 days. 1080 hours. 64800 minutes. Yikes, you guys. So today I sat down and wrote up our to-do list. It's, um, scary. It's kinda got me buggin. Now, I will be the first to admit, that I am
really
anal, so many of these things are small parts of bigger projects, like the OOTs, the emergency kits, etc. But I have to break them down. It's just what I do. But needless to say, it makes my list look like this: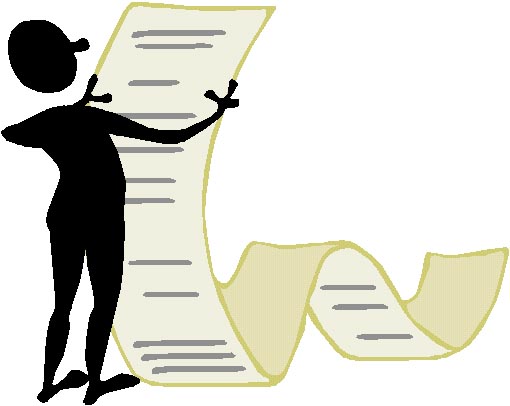 (source)
And it makes me feel like this:
(source)
Hopefully, though, because I know that I've broken down things that don't necessarily need to be broken down, it won't be as bad as it looks. A girl can dream, right? Right?! Guys?!?!?
finish programs

(we have 76 done; we'd like to have at least 90)

print escort cards

(first we have to decide on the color of the cards and subsequently the text color; oh, and they're double-sided)

seating chart

(admittedly, i've already started this, even though i know i will have to change it a thousand times between now and 10/23)

assign tables

(transfer the chart to the cards)

email wedding party re: the rehearsal

(i may send a second email with the day-of timelines)

complete day-of timelines

order pretzels for OOTs

buy items for OOTs

(candy, Tylenol, bandaids, water)

buy bags for OOTs

print labels for OOTs

put together OOTs

buy stuff for emergency kits

(my personal to-do list refers me to the other list)

put together emergency kits

final fitting

(10/10)

hair/makeup trial

(9/25)

buy booze

wrap bridesmaids gift

discuss/list photos

(10/9)

discuss/list music

(9/18)

confirm cake order

buy clutch

(not yet decided on this one)

book limo for honeymoon

final payment for honeymoon

book extras for honeymoon

email Alan

(our ceremony musician)

call/email Amanda

(our coordinator at the Antique Auto Museum)

create card box

(still have to decide on this one)
So that's it. At least, that's what I've come up with. This doesn't include our final meetings with David from JDK
(10/10)
and Pastor Cindy
(9/17)
. I also still have to come up with what else I'm getting my sister/MOH. I will be thrilled to start banging some of this stuff out. But, um, wow...this is gonna start moving quickly!!